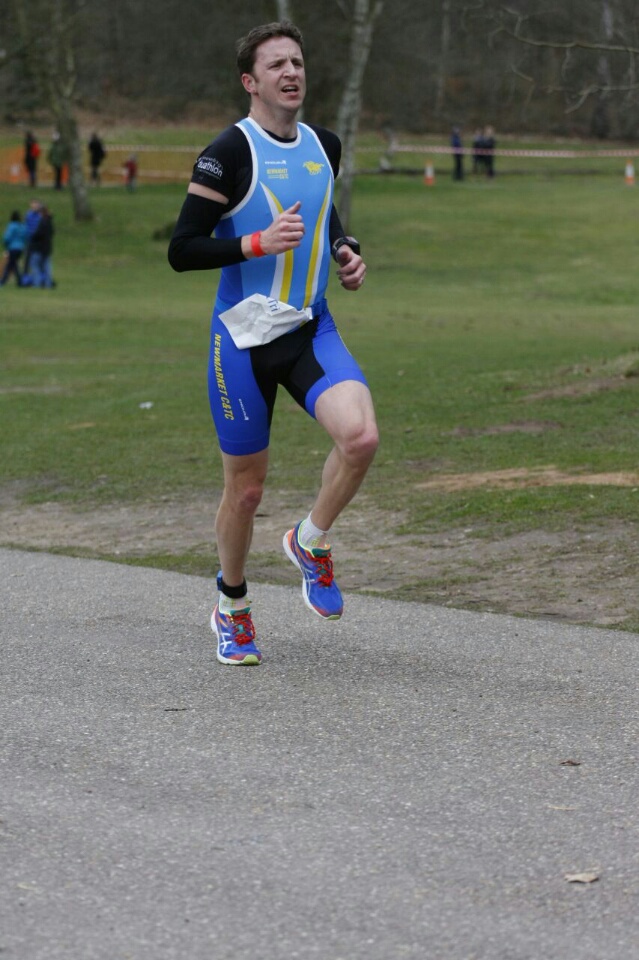 On a cold morning, threatening rain and blowing a gale, Clumber Park near Mansfield hosted the British Duathlon Championships. Newmarket Cycling and Triathlon Club had one athlete, Gordon Irvine, contesting this year in the Sprint event covering 5km run, 20km bike and a final sharp 2.5km finishing run.
The pace was fierce from the gun and Irvine soon found himself in the middle of the pack. His patience however paid off and he soon moved forward in the bunch to come in to transition and collect his bike in the top 25. The wind proved to me the greatest challenge of the day making a tough ride as you were required to power directly into a headwind during the second half of the bike course. More or less holding his own however he entered transition for the second time having lost only a handful of places and still with plenty to play for.
Once again his strength off the bike faired well and he finished the last 2.5 km passing competitors to claim 27th overall and 6th in the 35-39 year age group.