Affiliations
The Club is affiliated to the following national governing bodies and local organisations. Click on the link to take you to their websites for more information:
Suffolk Cross Country League
---
Great Deals for Members!
We have secured some great deals for kit and treatment for our Members from local businesses. Please note you will be asked to provide proof of membership and/or identity.
---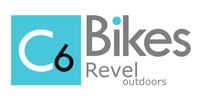 C6 Bikes is a new shop operating in association with Revel Outdoors and based just North of Cambridge on the A10 near Waterbeach.
Club members can also participate in a loyalty scheme. For every £1 spent, 2 points will be rewarded, Each point is worth 1 pence and these can be collected and used for future purchases. The club loyalty scheme can be used in addition to the club discount.
Brands being stocked include: Boardman Elite, De Rosa, ORRO, Santa Cruz, Rocky Mountain, Castelli, Northwave, Giro and Bell helmets.
10% discount off the RRP on all products with proof of membership. Please note, this offer cannot to be used in conjunction with any other discounts or cycle to work schemes. Club discounts will be reviewed each year on the 1st April. The next review will be the 1st April 2016.
---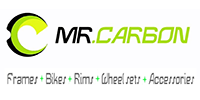 Mr Carbon Ltd supplies a range of off the shelf and customisable carbon fibre bicycle parts. The product range includes frames, rims, wheel sets, stems, bars, seats, posts and bottle holders. These can be supplied either as individual components, completed bikes or wheel sets.
Mr Carbon also supplies a host of other related products with well-known brands such as Jet Black-turbo trainers, Selle Italia-saddles, Las-helmets, KMC-chains, Vittoria-shoes, Vittoria-tyres, Deda-bar tapes, Vermarc-clothing and not forgetting the shades from Briko. We can also supply Cinelli, Tifosi and Dedacciai Strada bikes and framesets on request.
A whole range of Nutritional products are available for athletes or for those looking for a healthier food intake. We can supply individual products or can cater for sporting events.
Mr Carbon is a web based company based near Newmarket that can meet you to discuss your needs – we will also try and price match (T&C's apply).
10% discount with proof of membership.
---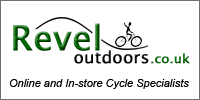 Revel Outdoors is one of the biggest specialist bike shops in East Anglia. Based in Bury St. Edmunds, the 6,000 sq ft store is set over 3 floors with a huge range of Road Bikes, Mountain Bikes, Hybrid Bikes and everything in between. They are dealers for Cannondale, Giant, Orbea and Ridgeback, with all brands well represented throughout the product range.
With bike parts and accessories from all major high quality brands, they cater for athletes, commuters and leisure cyclists. They have a huge clothing section, with Men's and Women's clothing from Endura and Santini, as well as team kit and other clothing from Cannondale, Giant and Orbea. There's also a Professional Workshop and a Bike Fitting Studio.
10% discount with proof of club membership.
---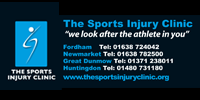 There is never a good time to get hurt, a sports injury or suffer from chronic on-going niggles that just won't go away. Our Physios and Sports Therapists will get to the root of the problem, helping clients become stronger, happier and injury-free making it easier to conquer sporting and physical challenges leading to a fuller, active and pain free life.
£10 off every treatment with proof of club membership.
---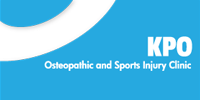 KPO is a multi-disciplinary Clinic based in Newmarket offering a wide range of disciplines to help treat your injury, ranging from Osteopathy, Physiotherapy, Podiatry and Acupuncture. Our three working partners, Philip, James & Mehdi, have a combined private practice experience of 17 years and are happy to offer you the advice and support you need to get you back on track.
£5 off every treatment with proof of club membership.
---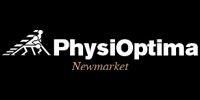 PhysiOptima is a well established physiotherapy and sports injury clinic, based in Newmarket with very experienced and specialised physiotherapists who all have a keen interest in sports. Our staff have all held senior level positions in the NHS and private sectors around Cambridge and have varied expertise and international training to offer the very best in specialist treatments for every condition whether work, sport or leisure related. Follow us on twitter and/or like us on facebook!
£5 discount on initial assessment/treatment with proof of membership.
---

---
Other Services
Other services Members may be interested are listed below.
---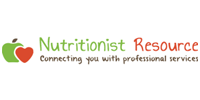 Nutritionist Resource offers a simple way to connect with professional nutritionists, nutritional therapists and dietitians across the UK. You can search by location and specialty, learn more about a nutritionist by reading their in-depth profile and make an informed decision before you part with any money.
On top of this, they pride themselves on being an online destination for all things nutrition, with a wealth of information available in jargon-free fact-sheets and a regularly updated news section.
Interested to hear what the experts have to say about the latest diet fad? Head over to their expert articles section for a library of articles written exclusively by professional nutritionists. Want to learn more about nutrition or even train to be a nutritionist? Take a look at their events section for a range of workshops.
---